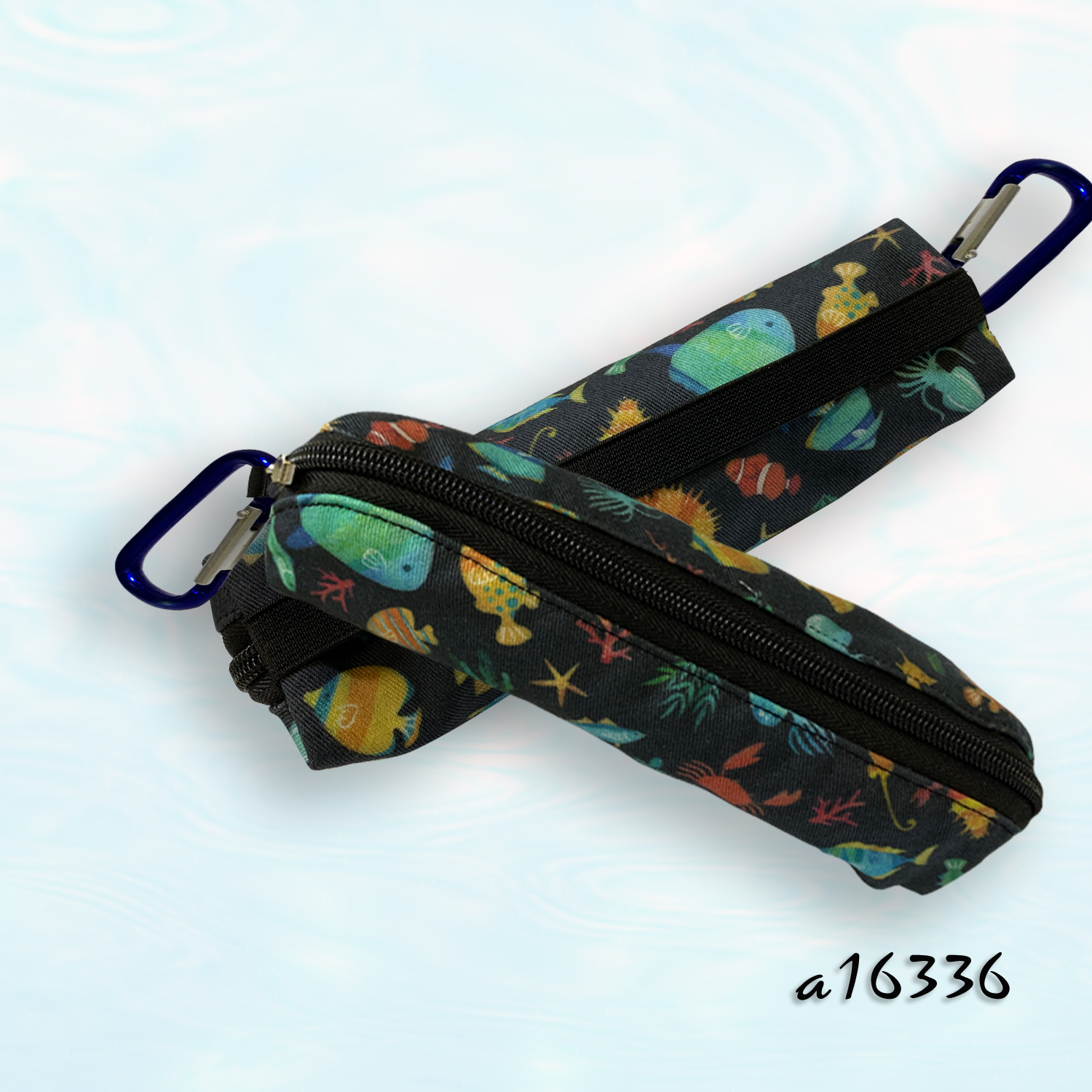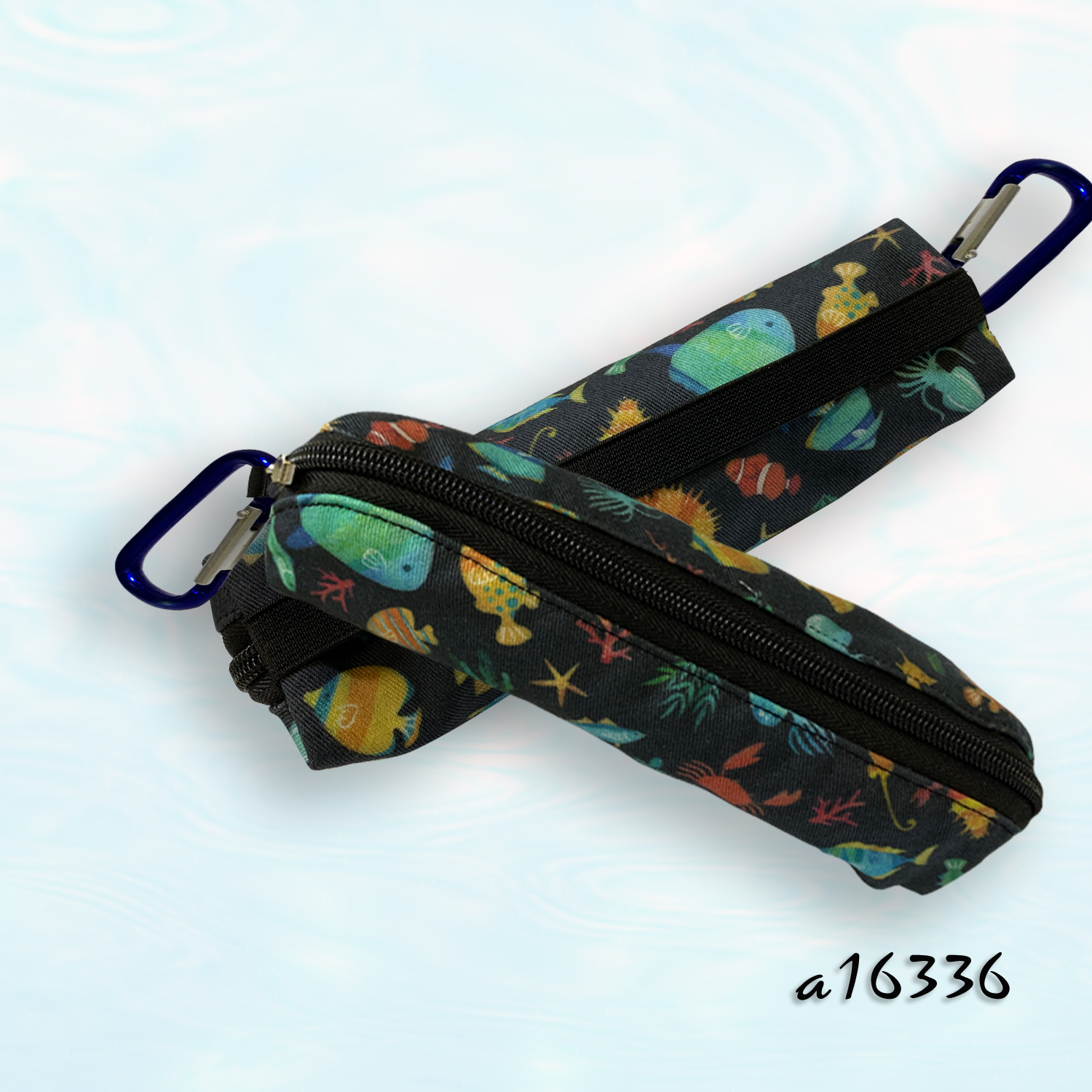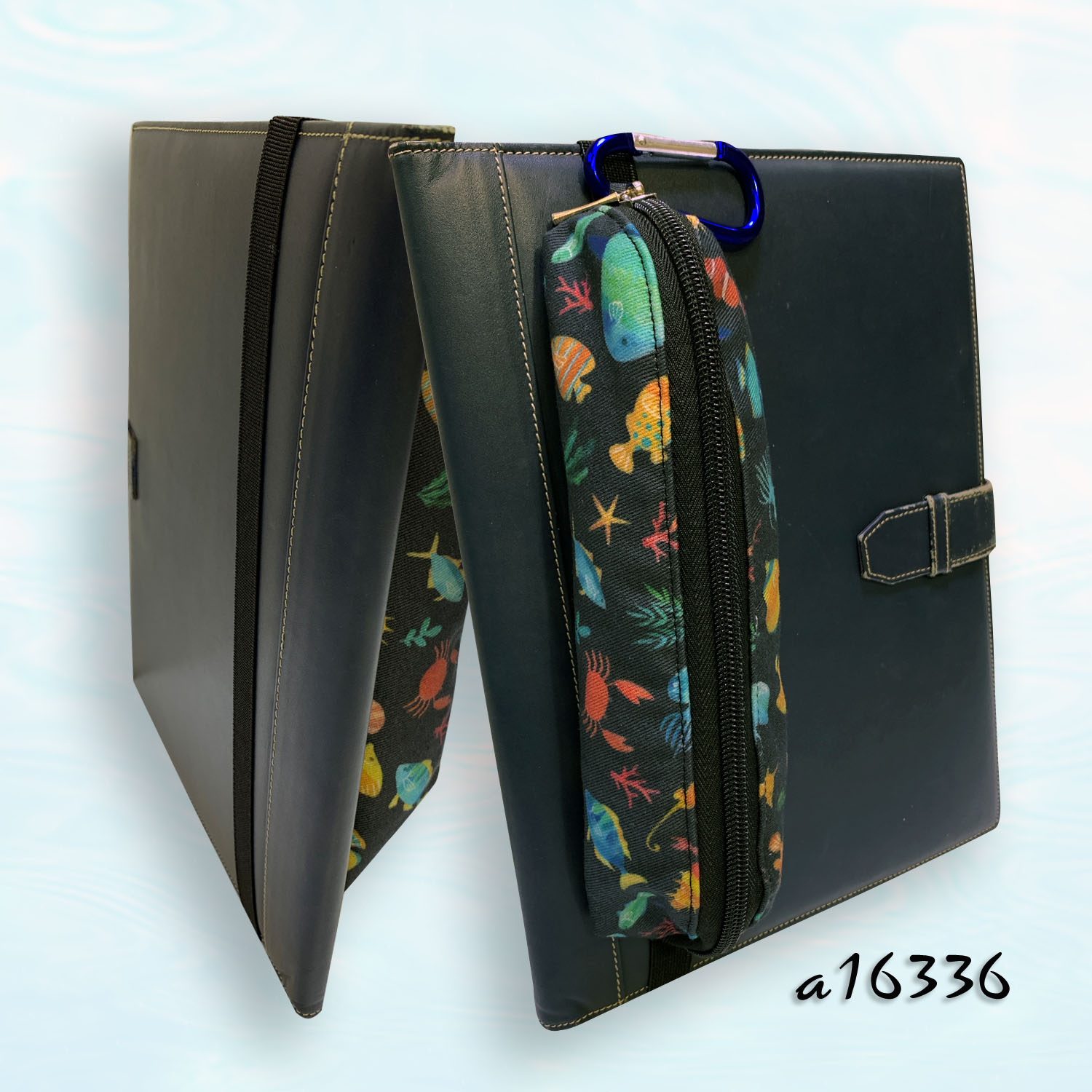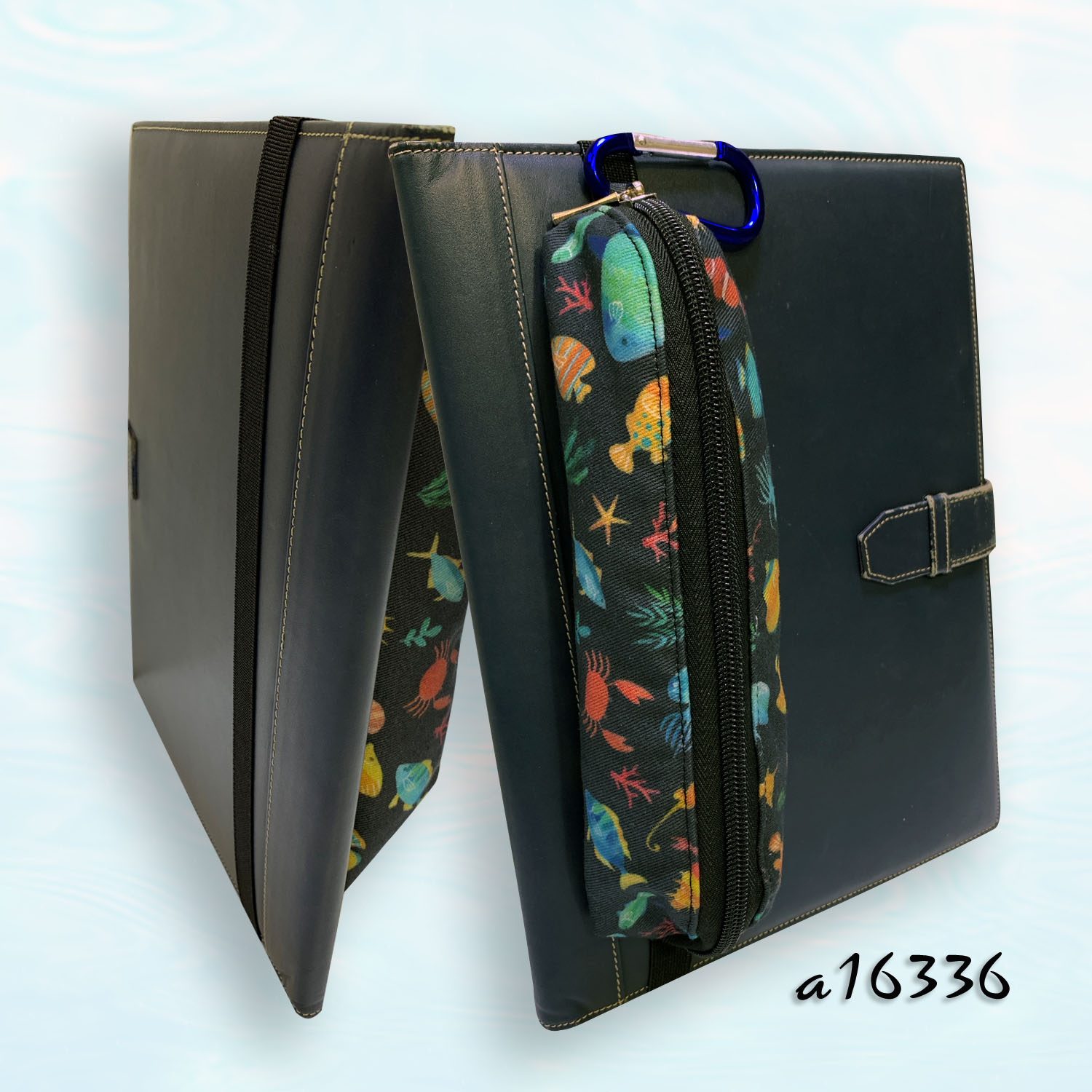 Zippered Pencil Case
Product Specifications:
Stop hunting around in your bag for cables, adapters, ear buds or small personal items. This smart little zippered cotton printed fabric pencil pouch has everything under control and fits perfectly in your backpack or carry-on, opens as a tray, and zips up neat and tidy.   It features an detachable snap hook and an elastic band that you can clip it to your bag or attach it to any notebooks; a perfect way to keep all of your goodies for school and work in one place.
Features sea creative patterns in cotton fabric
Clip on hook
Secured elastic band
Custom measurements, color and design are most welcome