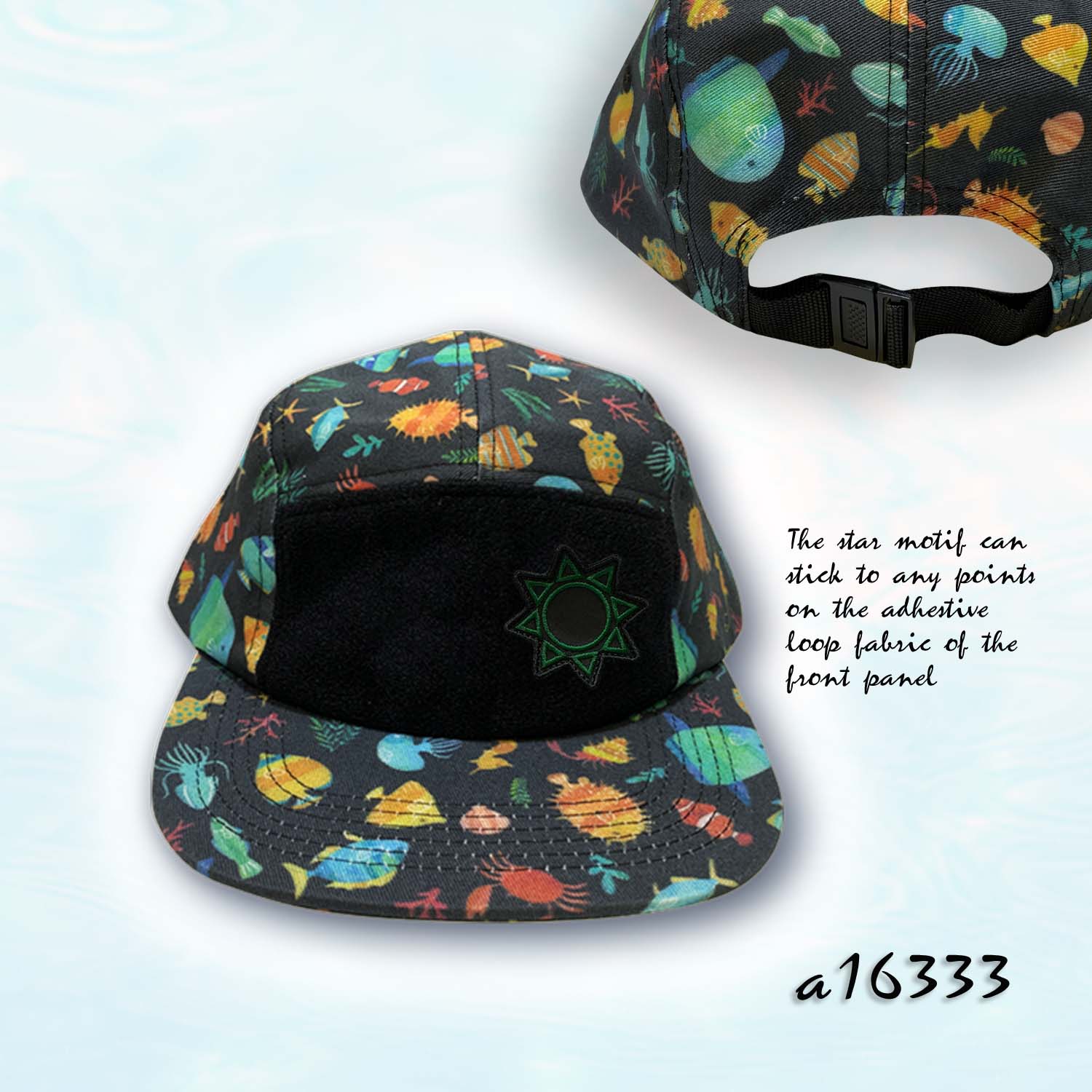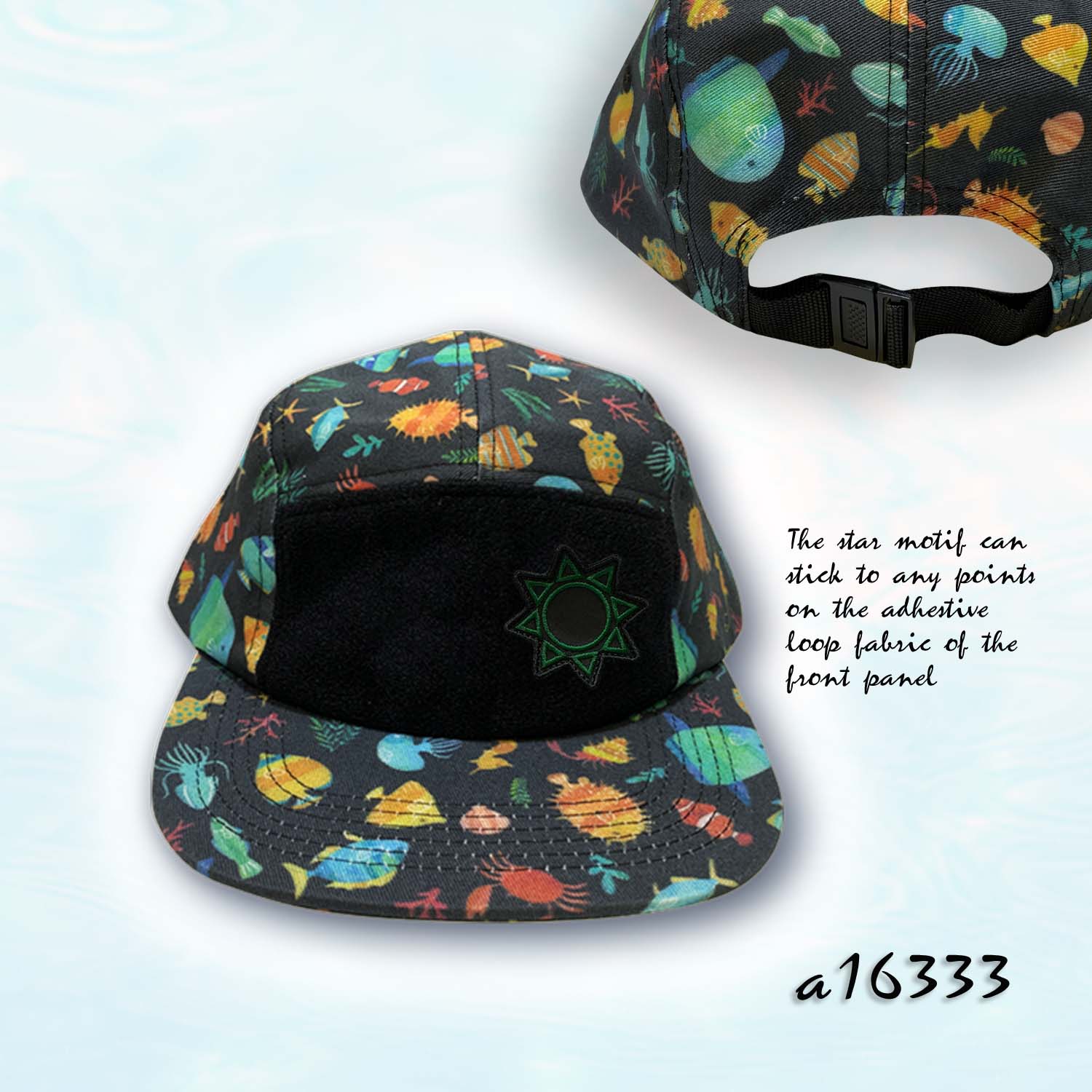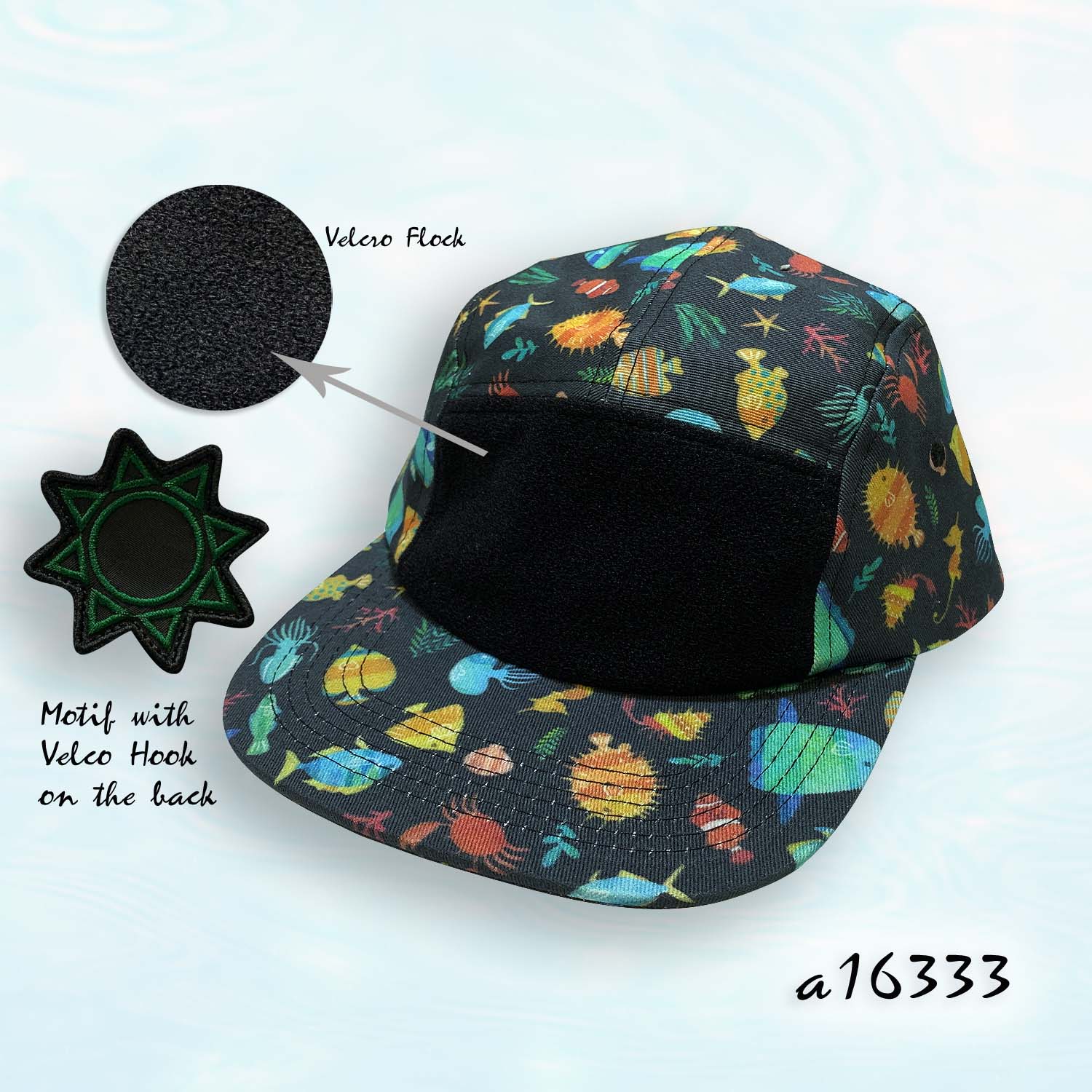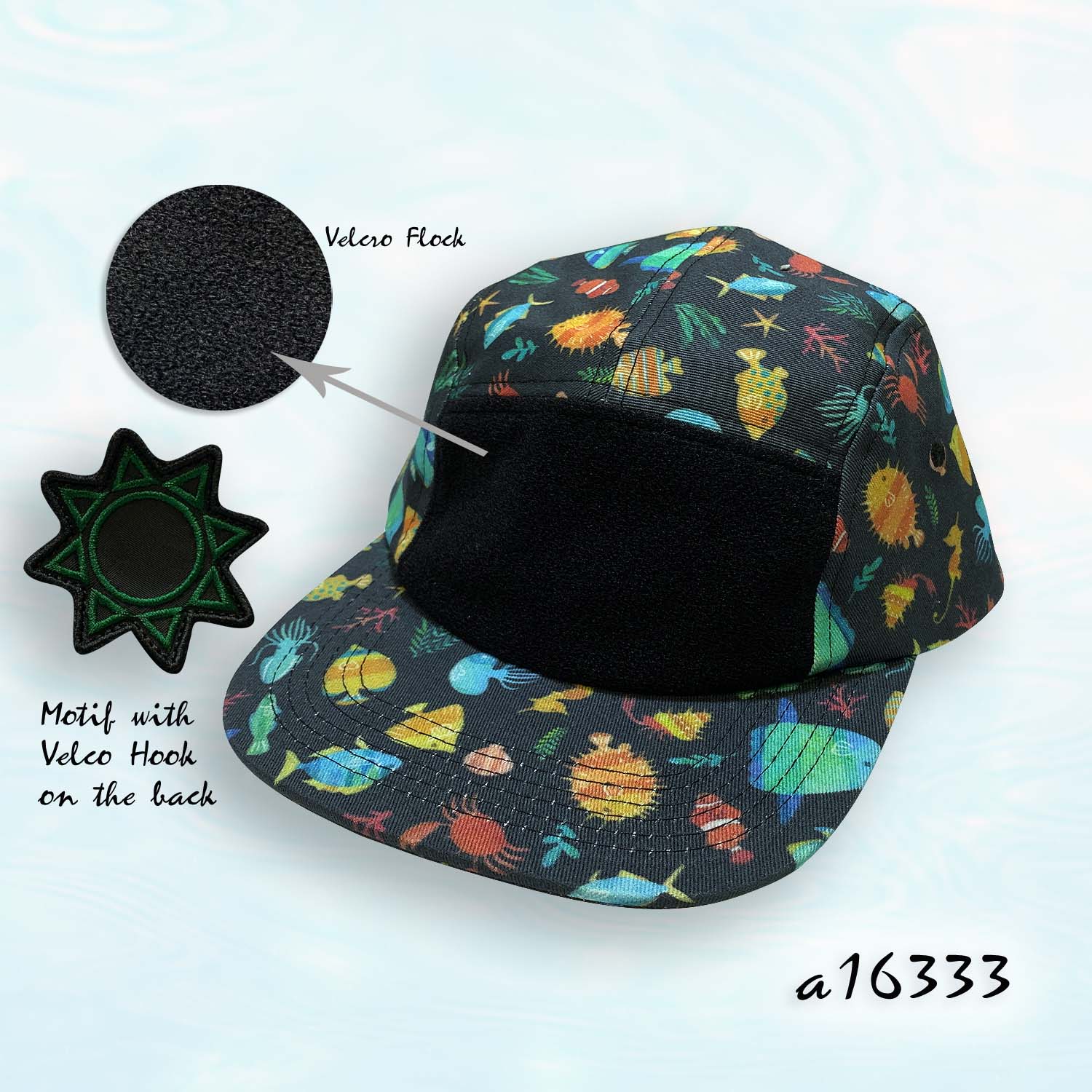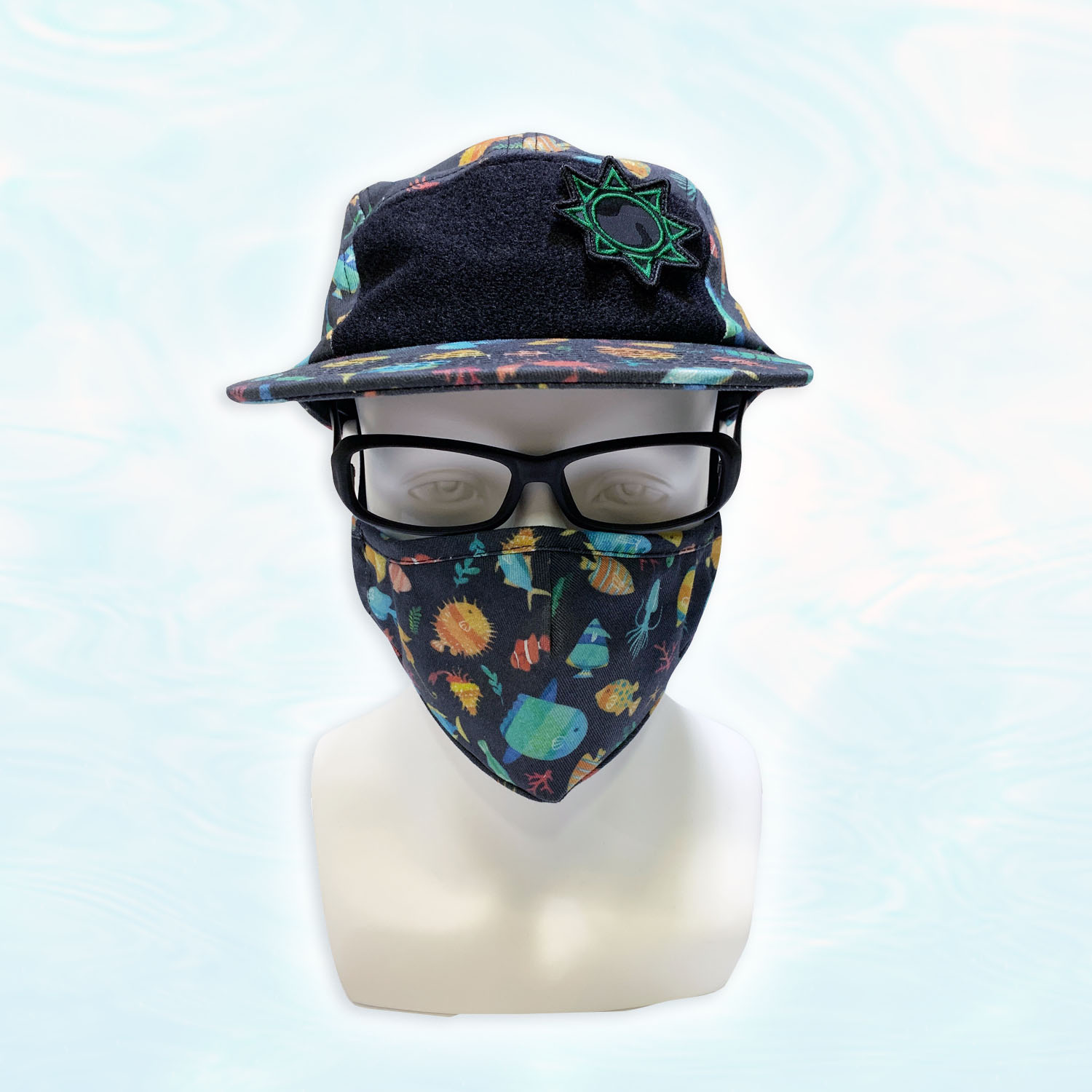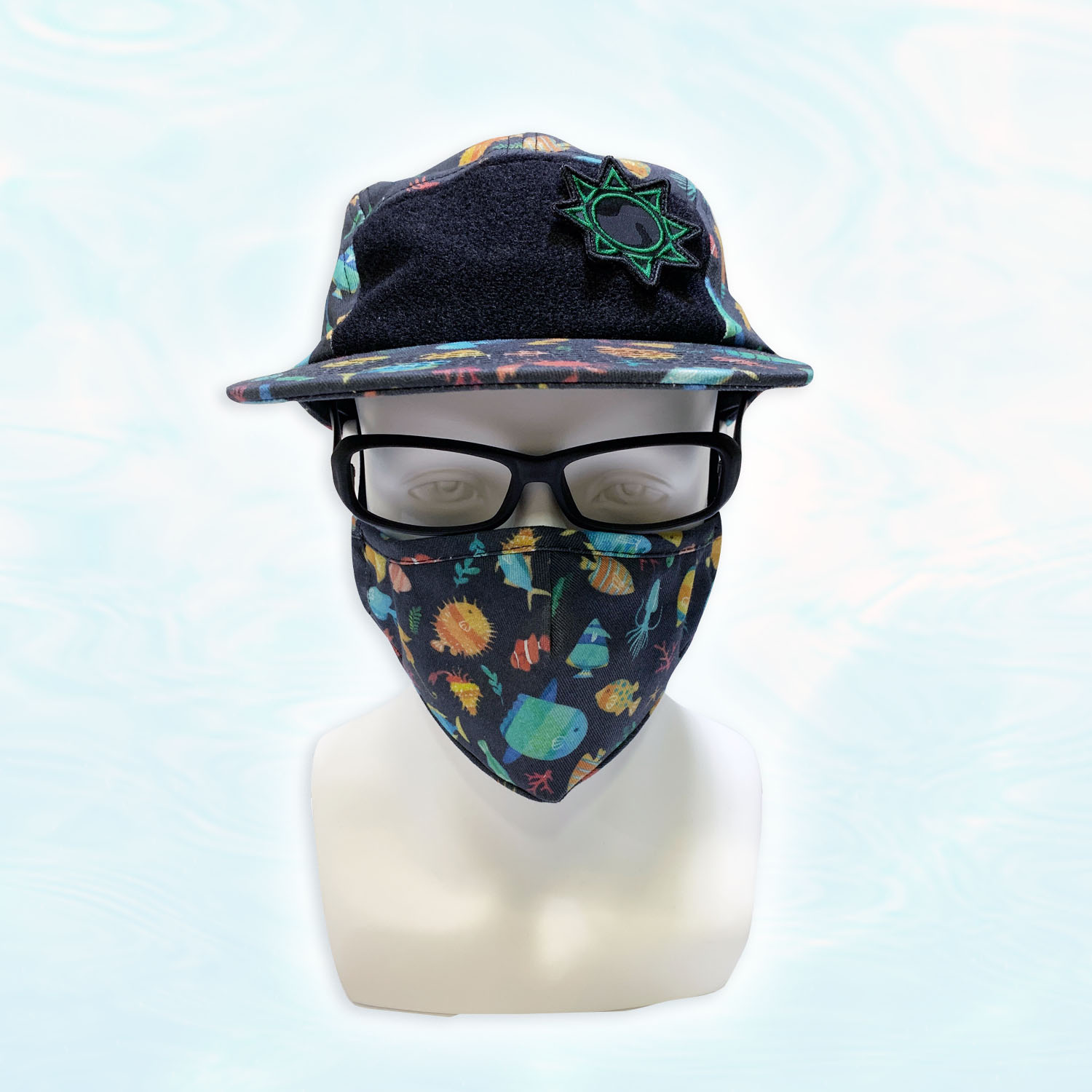 Hook & Loop Motif Snap Back Digital Printed Camper
Product Specifications:
Featured here is a 5-panel camper cap printed with sea creative patterns.  The front panel features black adhesive fabric that offers hook and loop space for you to put on the star or any motifs the way you like.  This cap is decorated with a star motif backed with adhesive hook and has eyelets on the side for ventilation. This camper cap is comfortable to wear and offers excellent sunlight protection.
Top quality custom manufactured caps offered in a variety of fabrics, styles and colors.
Nautical style, with printed sea creative patterns
Decorated with star motif
Wide brim for extra sun protection
Sewn eyelets on the sides for extra ventilation
Buckle closure at the back.
Breathable and comfortable to wear.
The face mask in the same pattern can be considered to wear together to help wearers reduce exposure to dust, wind, allergens and germs