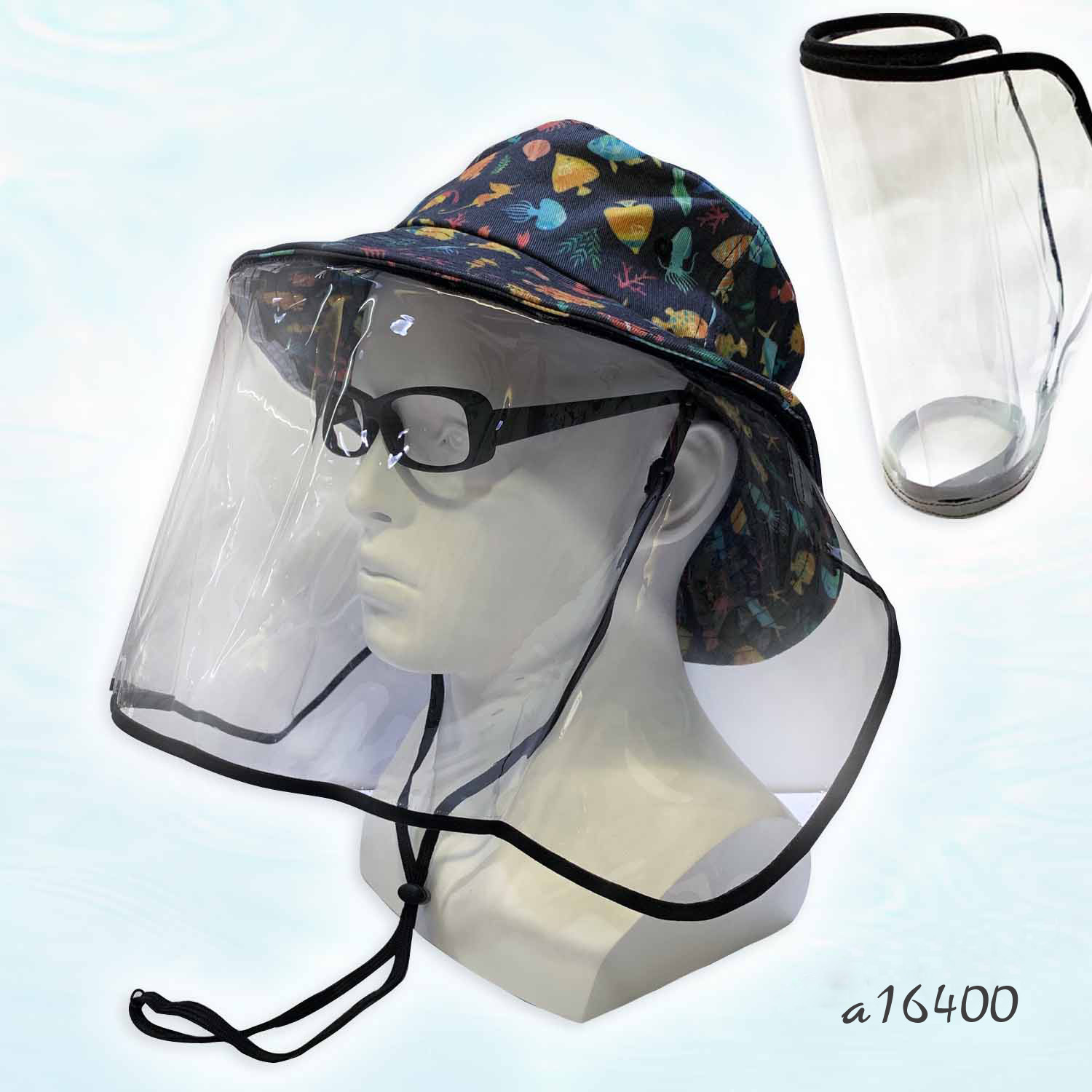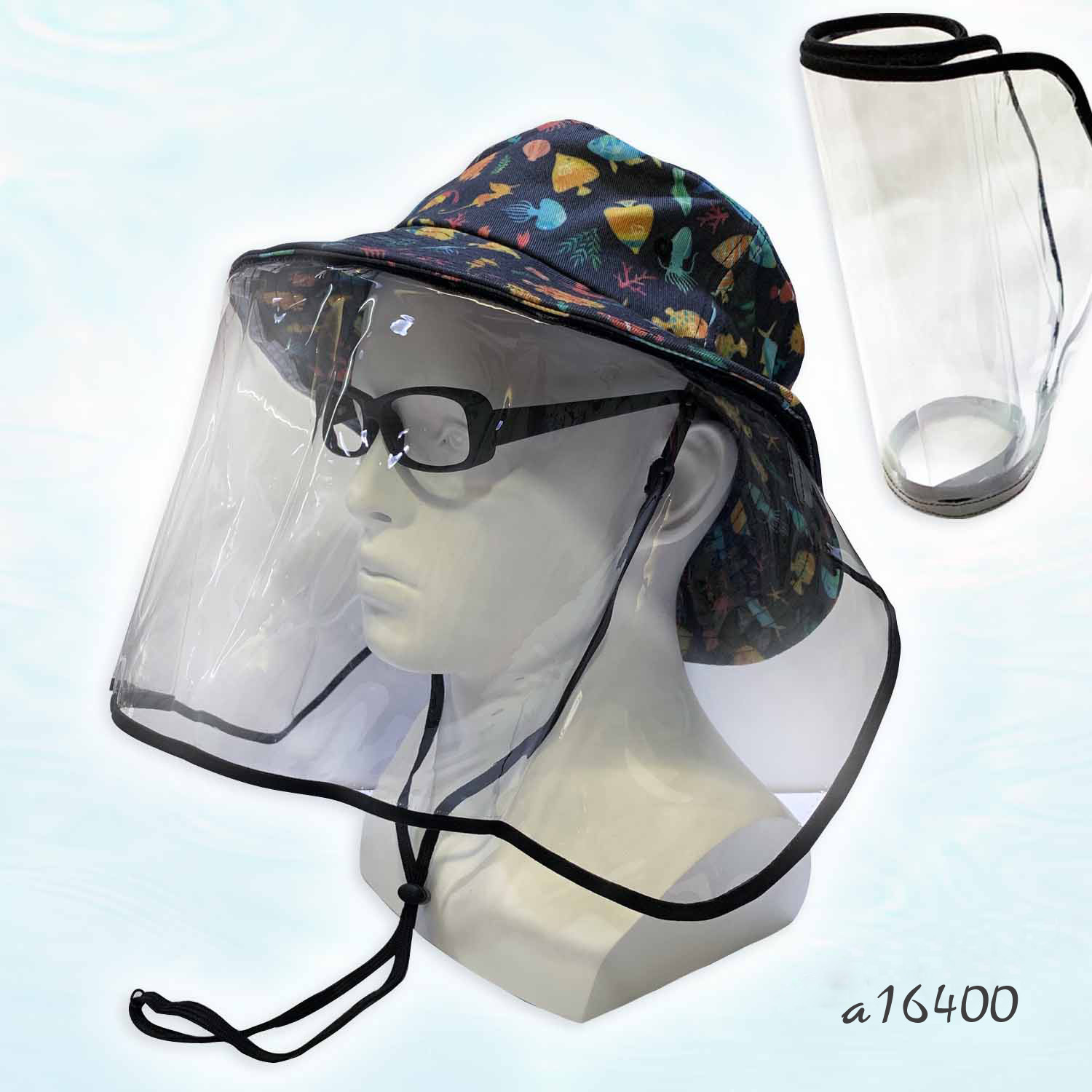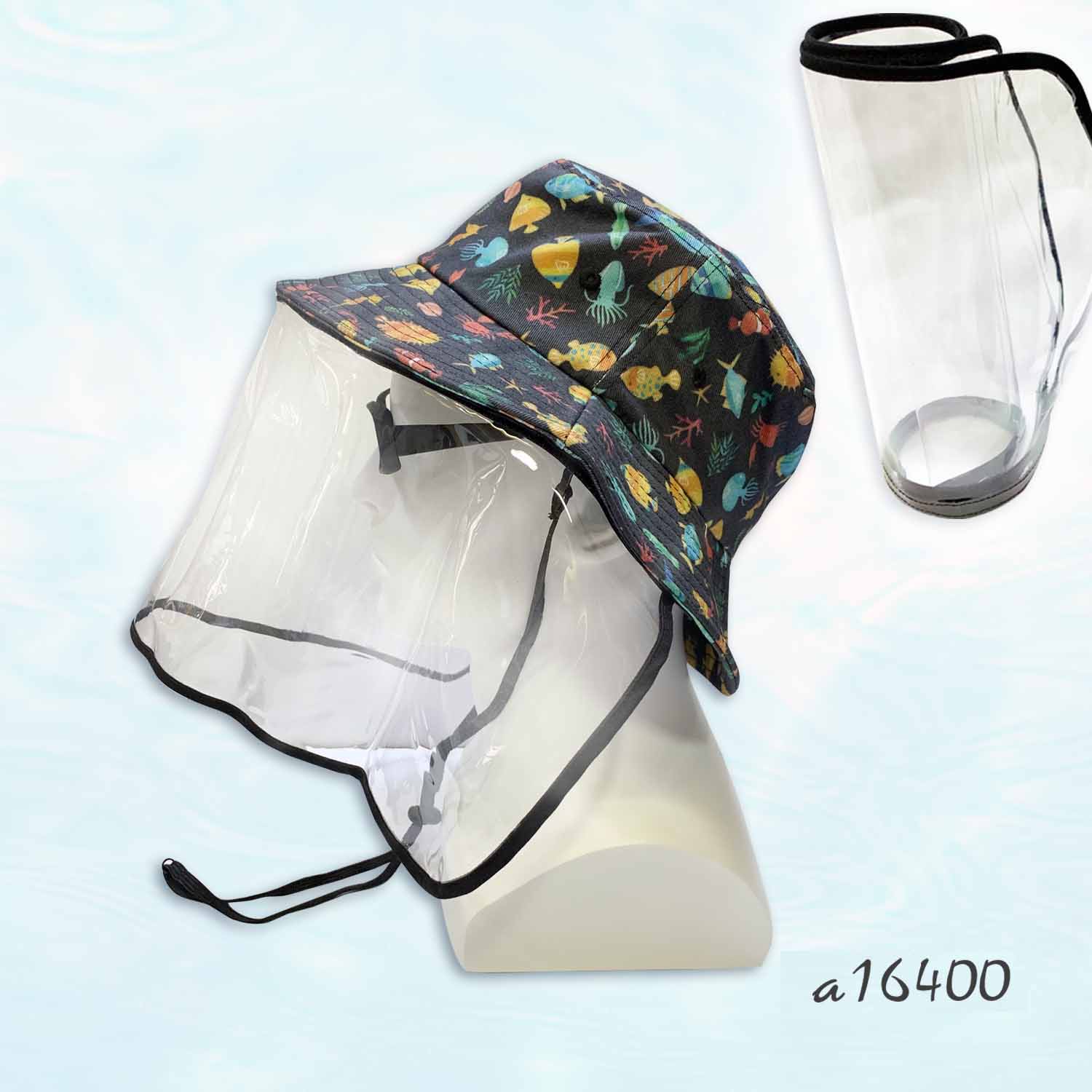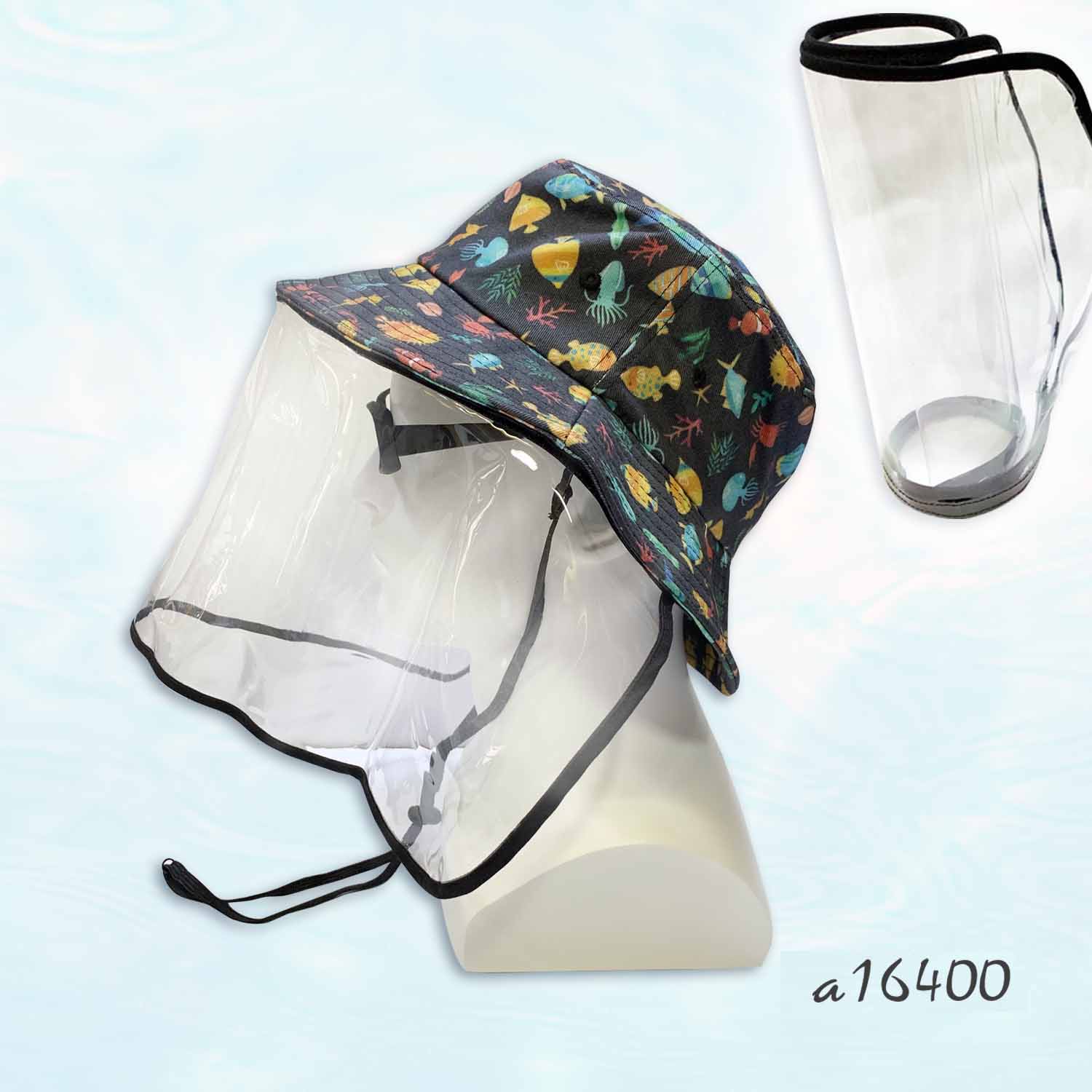 2-in-1 Cotton Digital Printed Bucket Hat and Face Shield Set
Product Specifications:
The multi-functional bucket hat is made of soft and breathable cotton in sea creative patterns.  It features a detachable high transparent TPU face shield that cover your entire face to prevent inhalation of saliva, droplet, dust, pollen, or even mosquito to enter into your nose, mouth or eyes.
Made of high quality soft cotton material and water proof and dust proof TPU, comfortable, breathable, durable and lightweight
The snug hat is soft and foldable, easy to carry in your bag
Wide and flat brim, extra sun and wind protection
Adjustable strap, anti drop or blow off
The face shield is fixed by hook and loop fastening tape along the brim of the hat and is removable from it to become a fashion hat.
Clear and wide vision, good transparency and safe. Easy to clean and disinfect with alcohol.
Prevent dust and keep away from droplet.
Versatile – it's both a protective cap and a cool decorative cap to meet a variety of needs. Suitable for use in indoors or outdoors,  hot or cold weather.