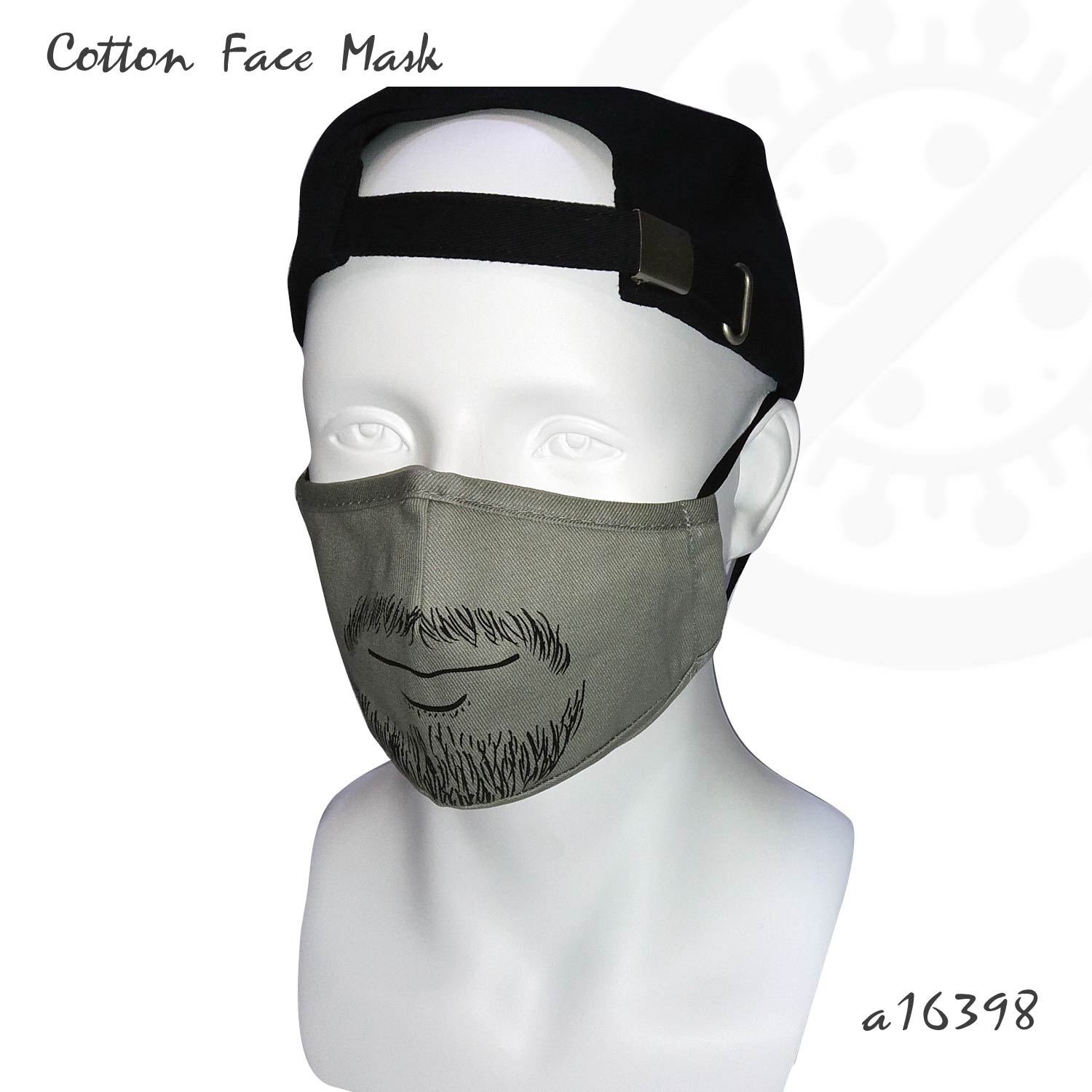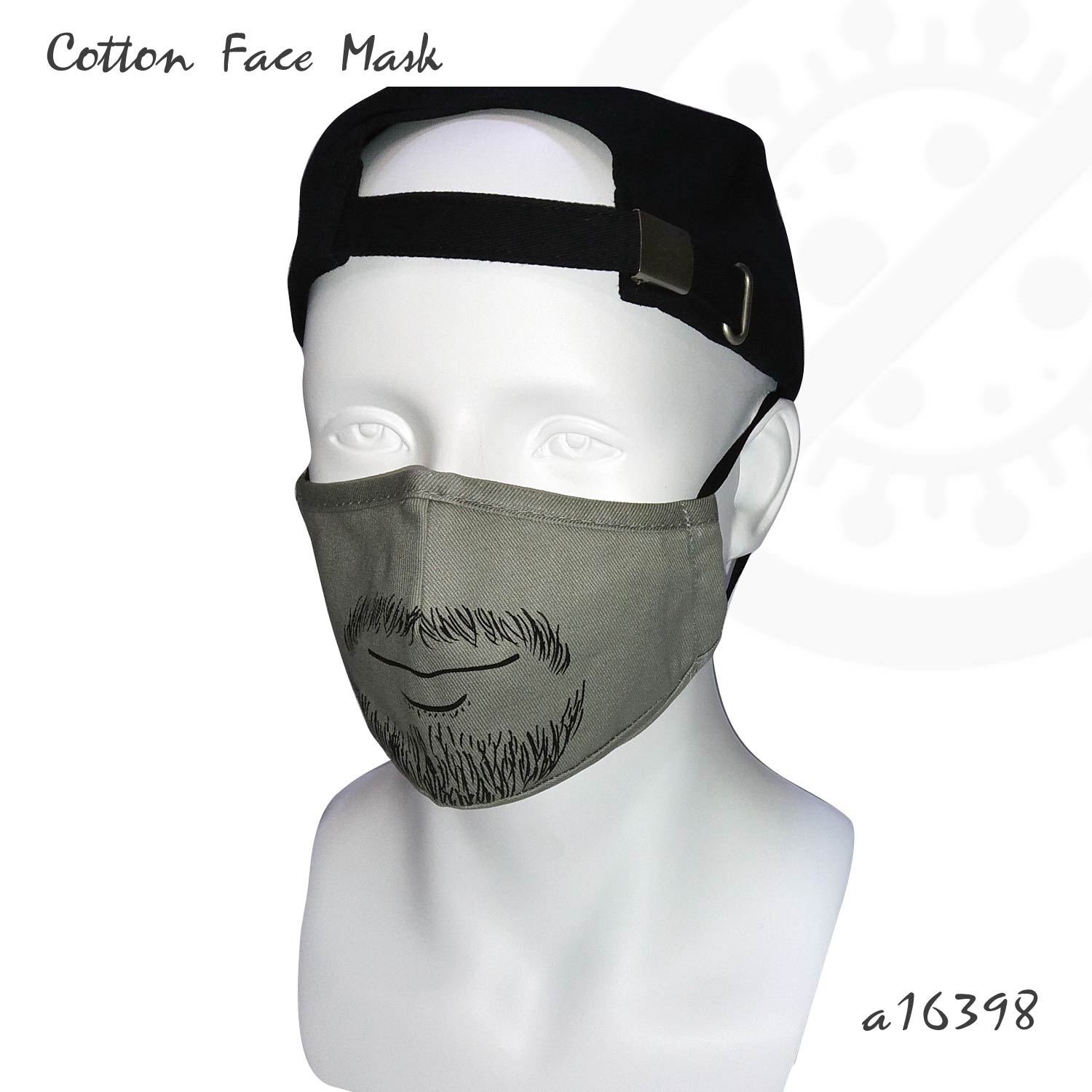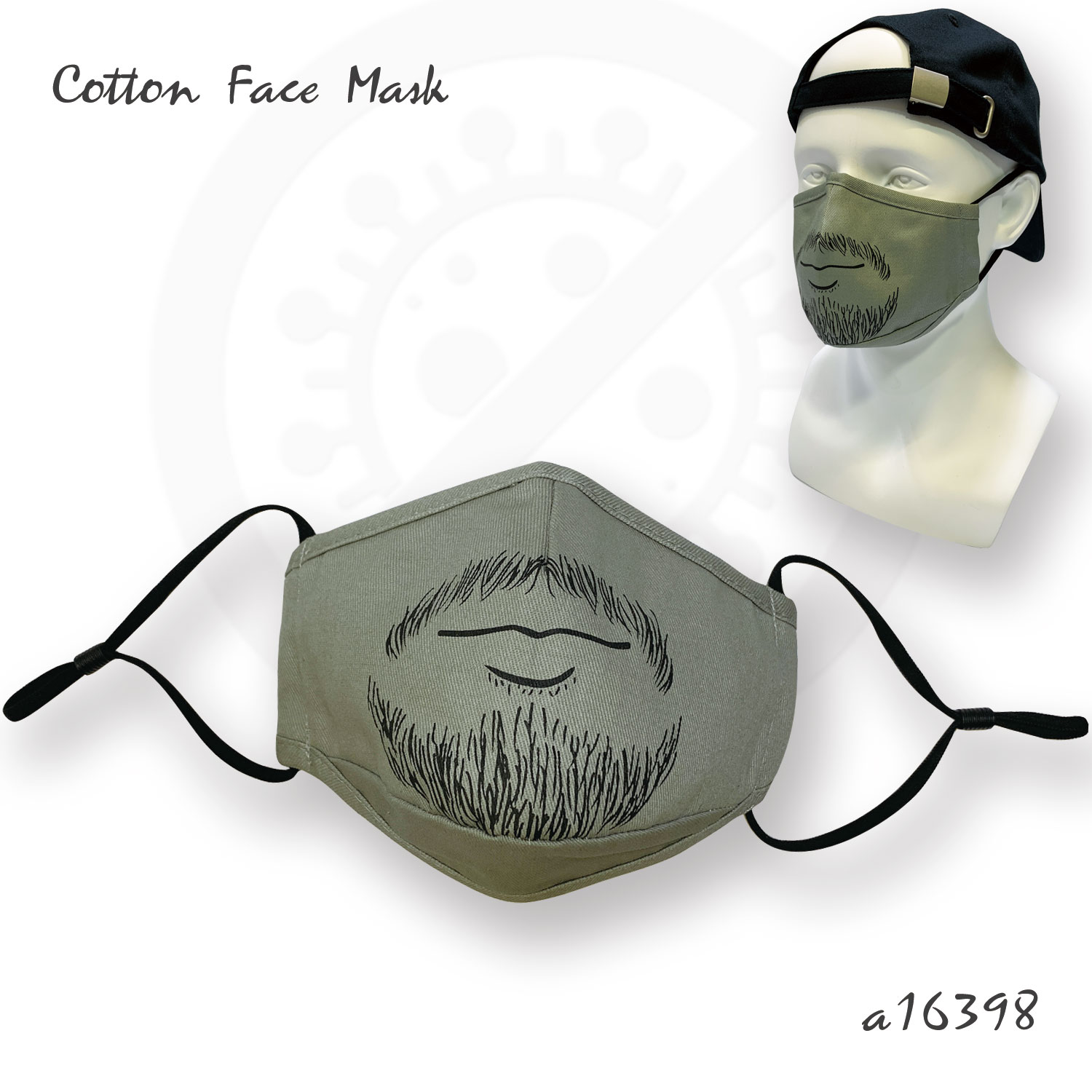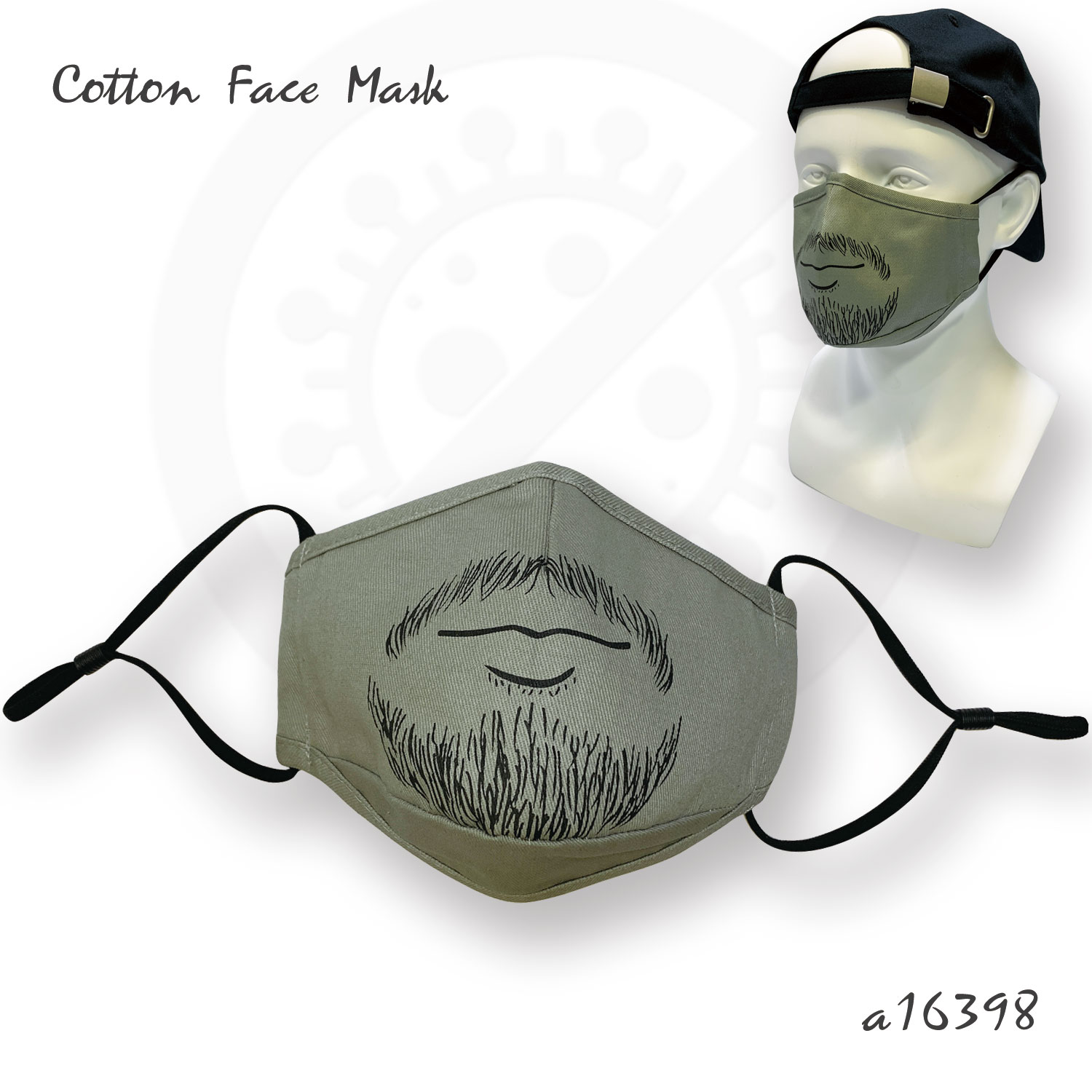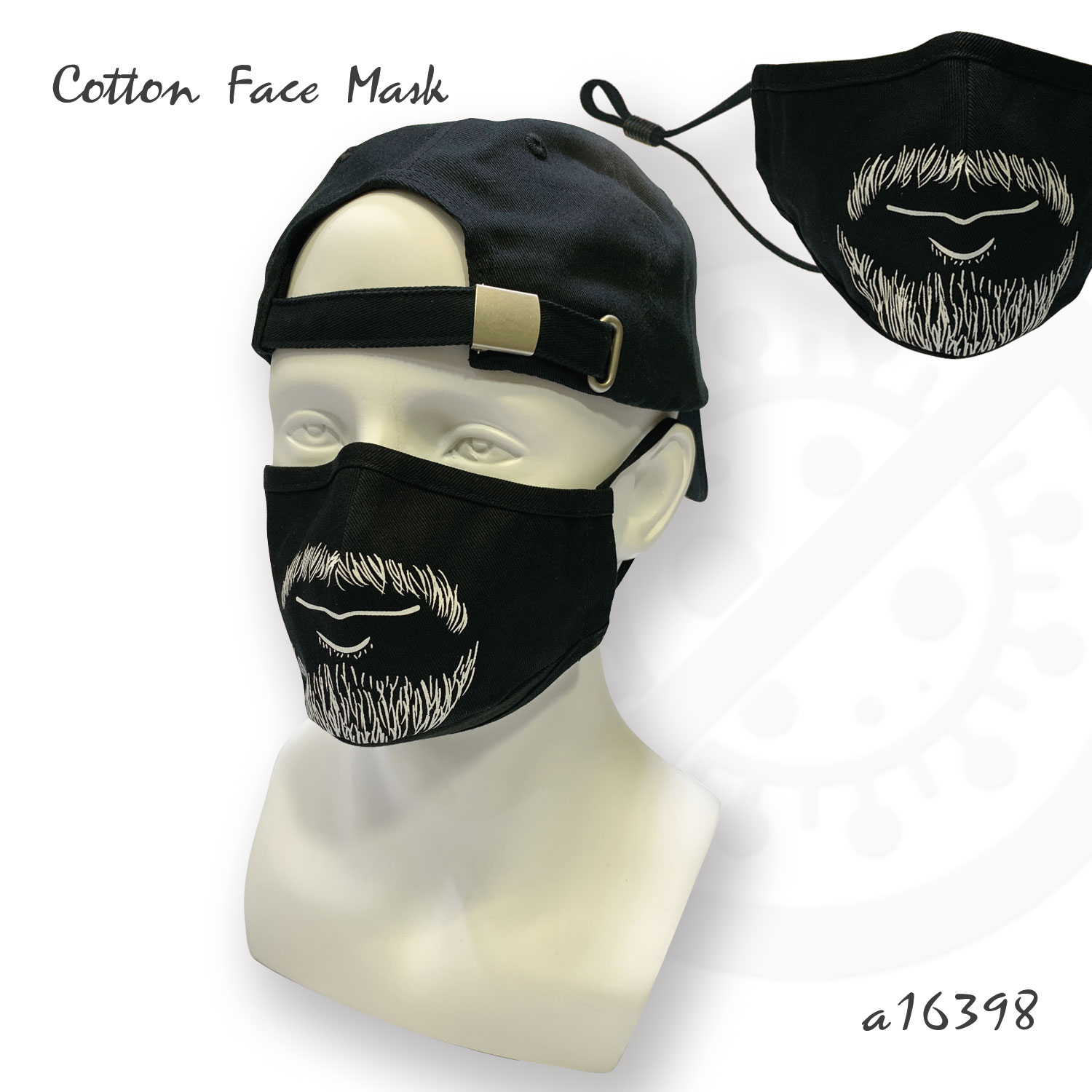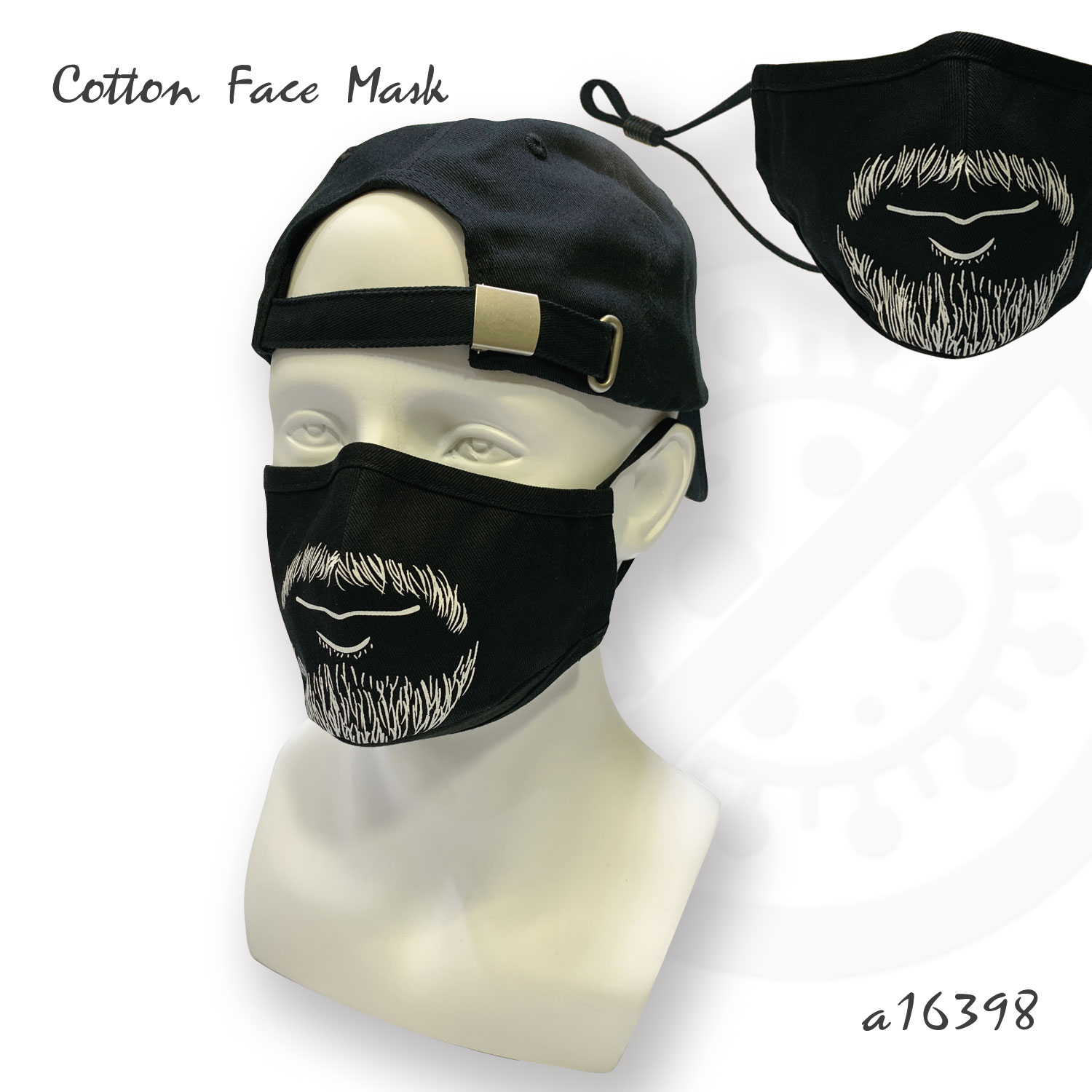 Mustache Printed Cloth Face Mask
Product Specifications:
Made from 100% cotton, our non-medical cloth face masks are soft, breathable and comfortable to wear. With two layers of fabric, they feature a slip opening to insert a disposal filter (optional).  Designed with soft elastic ear loops with adjustable clasps and a moldable nose clip that ensure a proper and comfortable fit to users.  Decorated with mustache print on the front.
High quality cotton fabric, soft, breathable and skin friendly;
Masks are washable, reusable and recycled
Adjustable elastic ear loops and nose clip
Slit for disposable filter (Optional and Not included in the item)
Accented with Mustache patterns on the front
One size fits most adults
Custom colors and artwork design are welcome
 For the best fit, wash your mask before wearing.
Our Masks are designed to help users reduce exposure to dust, wind, allergens and germs; They are non-medical masks and have not been proven to prevent disease.