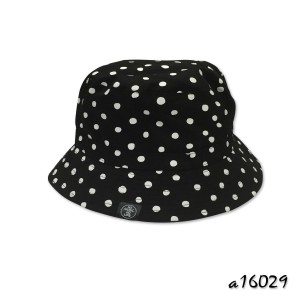 Spot printed bucket hat
Product Specifications:
This bucket hat features black and white spot silk screen printing to brighten up your look.   It's highlighted with a woven label for an added accent. Effortlessly keep both sun and rain off with this easy-to-wear bucket hat.
Material: a wide variety of fabrics are available.
Smart spot print pattern for added charm.
Sewn on eyelets assure all day long ventilated comfort.
Wide brim design for better sun blockage.
Ideal promotional cap for brand name marketing.